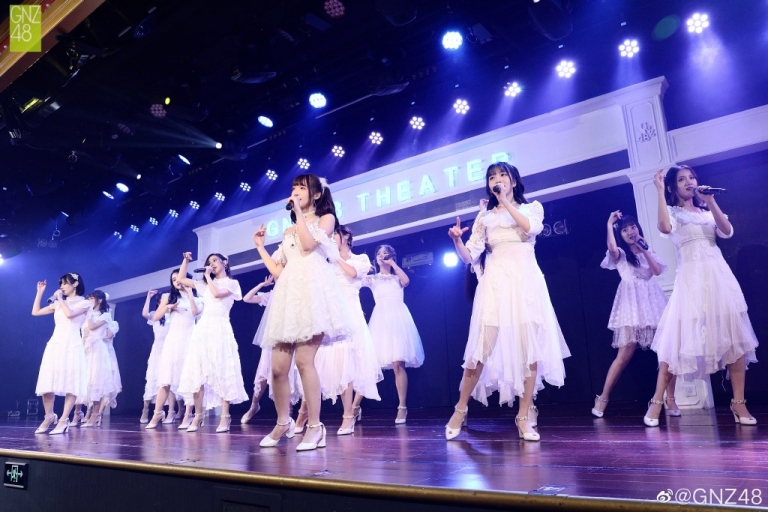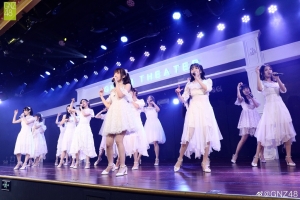 The GNZ48 Xingmeng Theater in Guangzhou officially welcomed fans back (with social distancing rules applied) on June 25th with the premiere of the new "Waiting 4" stage featuring members of the "Class 4" team (as we covered here).
What is essentially a waiting stage (setlist here) will serve as a showcase for the "classes" as they compete with each other over the next few months.
This is an expansion of the idea of "joint performances" that became a necessity during the Covid-19 pandemic when it was not possible to use the theater or field larger groups of members.
You can watch the full premiere at top of page from the official "Pocket48" Youtube channel and find some photos from the stage performance below (click to enlarge).