The ChinaJoy expo in Shanghai (the largest of its kind in mainland China) was in full swing over the first weekend of August and, as usual, this included participation by several SNH48 Group members throughout the four days of the event.
Kuaishou stage
Members of GNZ48 Team Z showed up on the Kuaishou APP stage on the very last day of the expo where they took part in some friendly esports games, were interviewed, and went around the site interacting with exhibitors and guests.
You can watch a video cut below.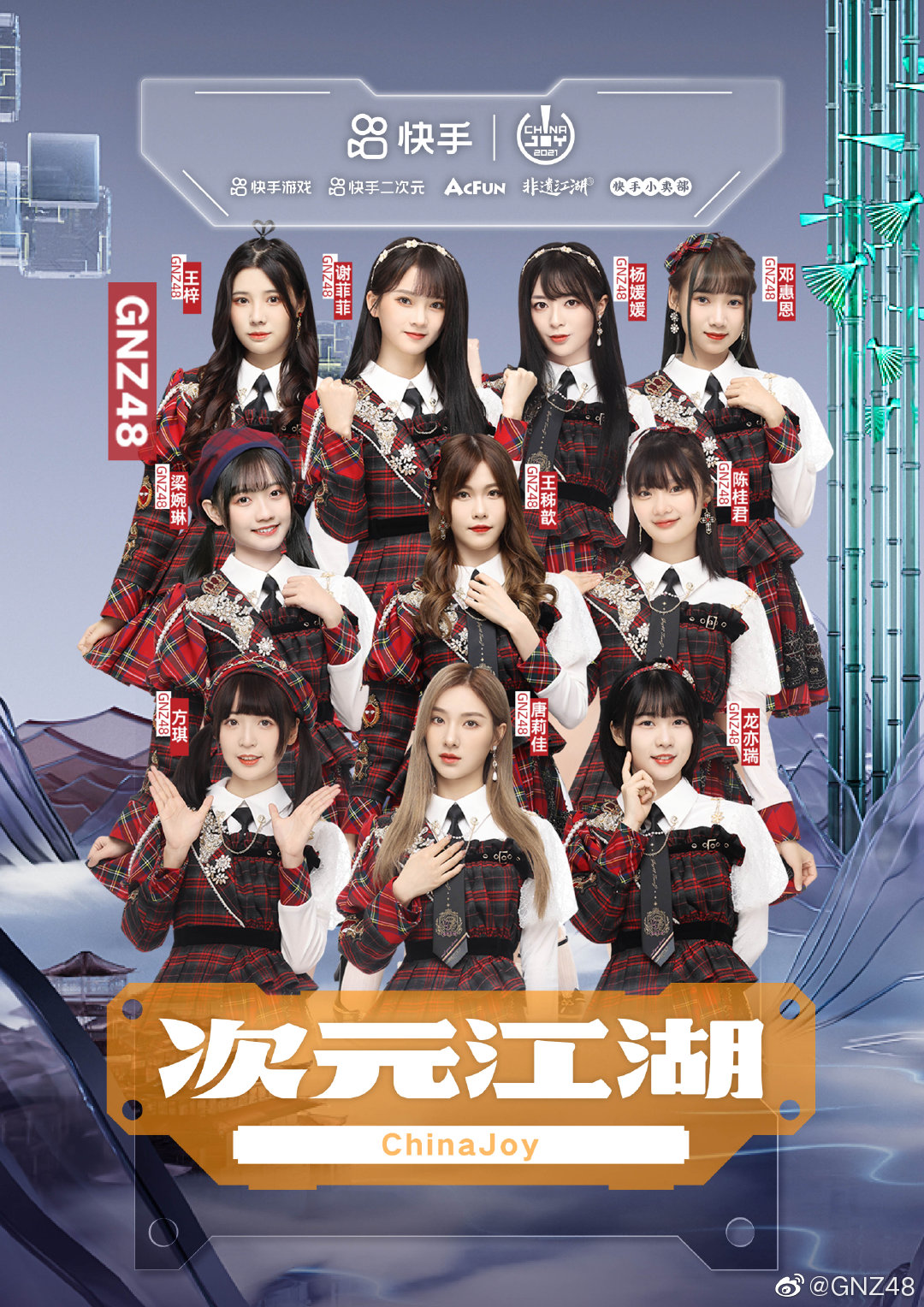 Qualcomm Snapdragon elite gaming stage
Four former members of BEJ48 continued their roles as image ambassadors for Qualcomm at the expo with esports events, interviews, and daily performances between July 31st and August 1st.
Participating members (from top left to right below): Su ShanShan, Chen QianNan, Duan YiXuan, and Hu XiaoHui.