The SNH48 Team SII stage on June 5th welcomed fans to witness the official launch ceremony for the upcoming SNH48 Group 8th General Elections set to take place in Shanghai on August 7th, 2021.
Mo Han hosts
Hosted by Mo Han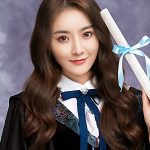 of subunit AW9 (Honoured Graduate), the ceremony saw some speeches by members and the first performance on stage of "怦然心动" (title track of the 30th EP).
Two promo videos for the event were also released. The first is the typical event PV (first to the right) and the second features members from across SNH48 Group (below right).
Watch the full ceremony in the video at top of the page.
Sister groups getting ready
SNH48 are not the only ones getting into the swing of things.
BEJ48 hosted the reveal of their team flag during their most recent stage. This is a tradition that had been started with the previous iteration of the group (prior to the disbandment of teams) and that fans are happy to see continue. The team also held a lottery to determine in what order members would present their appeal performances.
In Guangzhou, GNZ48 started to release member appeal videos and presented their first stage election performances this week (see below). GNZ48 is leading the pack in that regards due to some contests they are hosting later this month which will take time away for such activities.
CKG48 is scheduling fan meets to promote the 30th EP and, by the same occasion, help members generate interest from fans.
These events are particularly important for BEJ48/CKG48 since any member that ranks in the Top48 will get the chance to select to be promoted to either SNH48 or GNZ48.