SNH48 confirmed on October 10th, 2021 that its 8th Best50 Request Time concert would indeed still go ahead and take place in Shanghai (venue to be announced) on January 8th, 2022!
Recent government changes to how various shows and events are governed had worried fans because the entire premise of the B50 is a ranking (just like the General Elections). However, since the rules do not ban the ranking of songs and that is what B50 does, it appears it was able to make it through the net. Some yet to be clarified changes to the rules will still occur.
The website for the event was officially opened as the 2021 elections EP is about to go on sale (the EP that contains voting B50 voting tickets). Here is what it reveals.
The competition
Over 600 songs from various EPs and stages as well as singles will be in competition this year. This includes the solos of the 8th General Elections Top7 members (minus Sun Rui who is now graduated).
You can find the complete list of songs in competition here.
Fans will vote for the songs and performers of their choice as per last year with all 50 selected songs ranked in three groups (1-16, 17-30, 31-50).
How to vote
Voting tickets will be included in the "Floral and Firm" EP which will go on sale on October 13th, 2021. Each free voting ticket will allow to vote for the songs as well as the "Stage of the Year" award.
Voting will run from October 16th until noon on the day of the event (January 8th, 2022).

The rewards
As in previous years, the B50 will crown two winning songs: a team song and a unit song. Both will receive an MV which is usually released at the end of the year as a lead up to the next B50. A number of other theater-based rewards will also be distributed based on the rankings of various songs.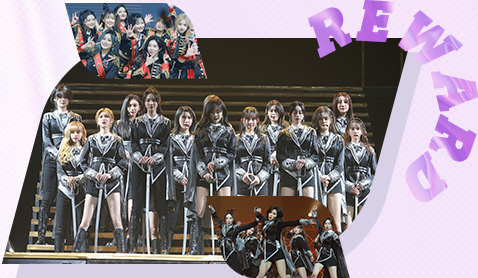 New "Stage of the Year" award
Something new for fans to vote on in 2022 is the "Stage of the Year" award. Fans will vote for the best performance and the winning team will earn itself an MV as well as a new original stage!
The teams that come in in 2nd and 3rd place will earn a revamp of their existing stage with new arrangements, decors, props, and costumes.