SNH48 Group revealed the 1st preliminary results for its upcoming 8th Best50 Request Time concert during the SNH48 Team HII evening stage on October 31st, 2021.
Presented by Shen MengYao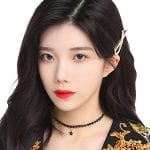 , Captain of the team, the results were broken down from 1 to 16, 17 to 30, and 31 to 50.
You can watch the presentation in the video at top of the page and a full breakdown below.
SONGS
FROM
PERFORMERS
1. Sweet Trap
HII6
Fei QinYuan (HII)
Jiang Shan (HII)
2. LIAR
HII6
Liu ShuXian (NII)
Hu XiaoHui (NII)
3. 未接来电
NII6
Zhang Xin (HII)
Xu YangYuZhuo (HII)
4. 美杜莎的温柔
G3
Zhou ShiYu (NII)
Wang Yi (HII)
5. LOOK OUT
HII6
Zheng DanNi (NIII)
Chen Ke (G)
6. MOONLIGHT
SEN7ES
Xu ChuWen (G)
Zhou Xiang (BEJ48)
Zhang MengHui (BEJ48)
Lin Zhi (G)
Zhang Run (NIII)
Lu XinYi (SNH48)
Chen NanXi (NIII)
7. I WANNA PLAY
SEN7ES
Zhang ZhiJie (BEJ48)
Zhao JiaRui (NII)
Yang YuXin (NII)
Peng YuHan (CKG48)
Zhang YueMing (HII)
Wu BoHan (X)
Lin JiaYi (X)
8. LOLLIPOP
SEN7ES
Xu ShiQi (SNH48)
Jiang Xin (CKG48)
Pan LuYao (X)
Tang ChenWei (BEJ48)
Jiang YuHang (NIII)
Zhang ChenYi (BEJ48)
Zhu HanJia (SNH48)
9. THE SHADOWS
SEN7ES
Li ShanShan (G)
Liu QianQian (NIII/SII)
Peng JiaMin (SII)
Gao XueYi (CKG48)
Zhang ShuYu (Z)
10. SWEET BOY
COLOR GIRLS
Liang WanLin (Z)
Chen HongYu (GNZ48)
Ran Wei (X)
Lv Yi (X)
Feng SiJia (HII)
11. NEW PLAN
SEN7ES
Liu ZengYan (SII)
You Miao (SII)
Shao XueCong (SII)
Chen QianNan (NII)
Zhang XiaoYing (NII)
Wang FeiYan (X)
Zhao TianYang (SII)
12. 7 O'CLOCK
SEN7ES
Ning Ke (SII)
Huang ChuYin (G)
Li Hui (SII)
Wang QiuRu (SII)
Sun YuShan (HII)
Han JiaLe (NII)
13. 好友创可贴
SII6
Liang Jiao (G)
Huang YiCi (BEJ48)
Huang XuanQi (BEJ48)
Liang Qiao (Z)
14. FOX
DeMOON
Wang Zi (Z)
Fan LuYuan (BEJ48)
Wang DanNi (BEJ48)
Chen JiaYing (GNZ48)
Zhang RuiJie (NII)
Shi ZhuJun (NIII)
Zhang ShiYun (HII)
15. NACL
Z3
Xie TianYi (X)
Ma YuLing (SII)
Hao JingYi (HII)
Tian ShuLi (SII)
16. 雨中动物园
HII1
Wu YuFei (NIII)
Fang Qi (Z)
Luo KeJia (G)
Yang RuoXi (NIII)
Lu Jing (NIII)
Deng HuiEn (Z)
Zhang AiJing (CKG48)
SONGS
FROM
PERFORMERS
17. 9 TO 9
G3
Hong JingWen (NIII)
Tang LiJia (Z)
18. LIKE A DIAMOND
SEN7ES
Ye ShuQi (G)
Wang RuiQi (X)
Fu BingBing (G)
Chen YuZi (SII)
Chen ZhenZhen (BEJ48)
Zeng Jia (NIII)
Yan Qin (NII)
19. 天生E对
E3
Zuo QinYuan (NIII)
Fei QinYuan (HII)
20. HOLD ME TIGHT
SII8
Liu LiFei (NIII)
Su ShanShan (NII)
21. RAIN
Cover
TEAM SII
22. MY BOY
J2
Fang Qi (Z)
Wu YuFei (NIII)
23. 双生花
X4
Lin ShuQing (HII)
Nong YanPing (Z)
24. DEEP DOWN
HII6
Jiang Yun (HII)
Wang XiaoJia (X)
Duan YiXuan (SII)
25. 无声的探戈
HII5
Qi Jing (X)
Li JiaEn (HII)
26. BRAVE HEART
Happy Wonder
World EP
TEAM NII
27. 浮光
SIII1
Tang LiJia (Z)
Zuo JingYuan (NIII)
28. 都是夜风惹的祸
NII1
Jiang Yun (SII)
29. 关不掉
HII4
Lin JiaYi (X)
30. HEART BEAT
SEN7ES
Wang Zi (Z)
Fan LuYuan (BEJ48)
Wang DanNi (BEJ48)
Chen JiaYing (GNZ48)
Zhang RuiJie (NII)
Shi ZhuJun (NIII)
Zhang ShiYun (HII)
SONGS
FROM
PERFORMERS
31. WIND
HII6
TEAM HII
32. SHOW
B3
Wang Yi (HII)
Nong YanPing (Z)
Liu Jie (NII)
33. ROSE'S SECRET
E3
Sun ZhenNi (HII)
Jiang Shan (HII)
You Miao (SII)
34. 初恋小盗
SII1
Yang KeLu (Z)
Ma YuLing (SII)
Zhang Xin (HII)
35. 虹
Cover
Zhu YiXin (G)
36. 暗羽
NII7
Shen XiaoAi (SII)
Wang RuiQi (X)
Jiang ShuTing (HII)
37. 爱恨的泪
SII3
Su ShanShan (NII)
Ma YuLing (SII)
38. 花园舞曲
X5
Hong JingWen (NIII)
Zhang HuaiJin (NII)
Ning Ke (SII)
Luo HanYue (G)
39. 赋离歌
J2
Zhang QiongYu (G)
Liu LiFei (NIII)
40. 她和她
XII2
Shen MengYao (HII)
Yuan YiQi (HII)
41. 画
NII7
Wu ZheHan (STAR48)
42. 禁忌的爱
HII1
Wang XiaoJia (X)
Pan YingQi (SNH48)
43. 就差一点点
Z3
Su ShanShan (NII)
Zhao JiaRui (NII)
44. IN THE DARK
HII6
Dai Meng (SEN7ES)
45. SPY
B3
Yuan YiQi (HII)
Zhu YiXin (G)
46. +-
NIII3
Liu ShuXian (NII)
Su ShanShan (NII)
47. 一体同心
NII7
Su ShanShan (NII)
Duan YiXuan (SII)
48. 灰姑娘的玻璃手机
E2
Yang KeLu (Z)
Wang ZiXin (Z)
49. 低烧
G4
Long YiRui (Z)
Yang YuanYuan (Z)
50. 玛利亚
EW1
Hu XiaoHui (NII)
Wang Yi (HII)