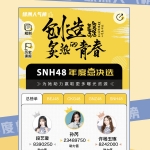 Sina Weibo has revealed the final results of its SNH48 Group 7th General Elections voting on the "Oasis" APP earlier this week.
This weekly vote, totally distinct from the official elections, was conducted throughout July and August with the various winners earning exposure on the app and Sina Weibo.
This is the 3rd year Sina Weibo participates in the elections in this fashion.
Over 85 million votes
Since this vote does not involve actually buying tickets to take place, it shouldn't come as a surprise that the final numbers were once again high.
Over 85.7 million votes were cast throughout the duration of the event with Sun Rui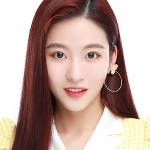 (Team SII) winning 6 of the weekly results which in many way foreshadowed her dominant win during the actual elections.
Elections trending
The results also reveal that the 7th General Elections was trending high on Sina Weibo searches showing that it remained the defining event of the summer in the industry with everyone watching closely what STAR48 was announcing as part of its new strategy.