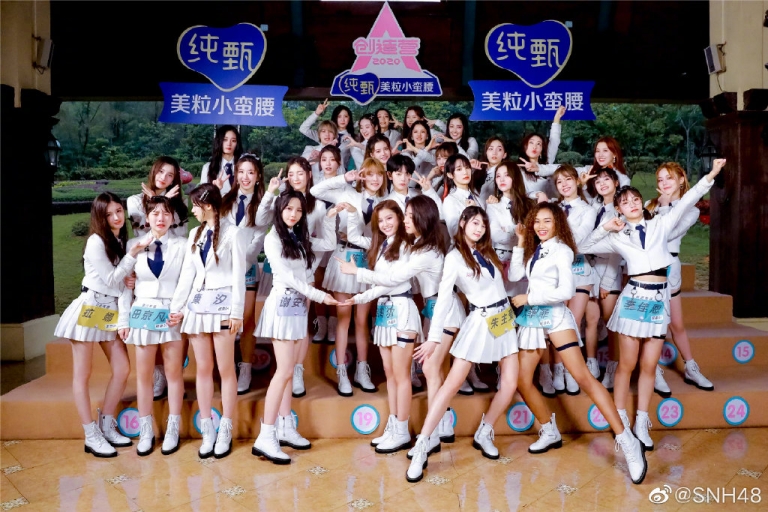 Episode 7 of the Tencent survival show which aired last week saw the elimination of the first members of SNH48 Group (who had survived the previous rounds). They are BEJ48 members Huang EnRu (Team J) and Ma YuLing (Team E).
As sad as that news is, it also means that 5 members of the group have managed to progress through the very difficult elimination and reach the Top 35 candidates! They are: Zhao Yue (SNH48 Team NII – 4th), Sun ZhenNi (SNH48 Team HII – 11th), Chen QianNan (BEJ48 Team E – 19th), Chen Ke (GNZ48 Team G – 21st), and Li JiaEn (SNH48 Team HII – 35th).
Congratulations to all of tehm for a job well done!