Having experienced a great success last year, the "48 Idol Festival" returns in 2018 with some very interesting new additions!
The 2017 festival was a month-long affair with mostly special stages, hanshakes at the theaters, and some fan service events. The 2018 edition is taking things up a notch.
In addition to the usual theater handshakes, fan service activities, and special stages, SNH48 delivers several exciting events:
1st SNH48 sports meet and handshake event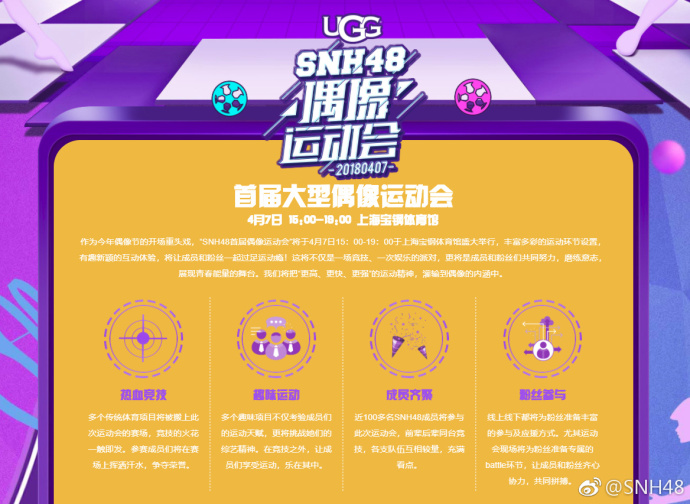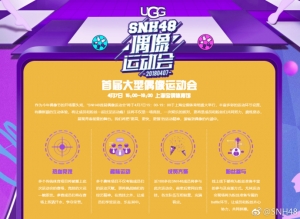 One of the few AKB events SNH48 had not done was a Sports Meet. These are, held regularly in Japan and even for idols in South Korea, are usually highly appreciated by fans who enjoy watching their idols in unfamiliar surroundings and situations.
This event will be sponsored by Australian shoe brand UGG and will be a combination sports meet and handshake.
Members of Teams SII, NII, HII, and X will participate in the events with Team FT acting as cheerleaders.
Read more activities from the official event web page.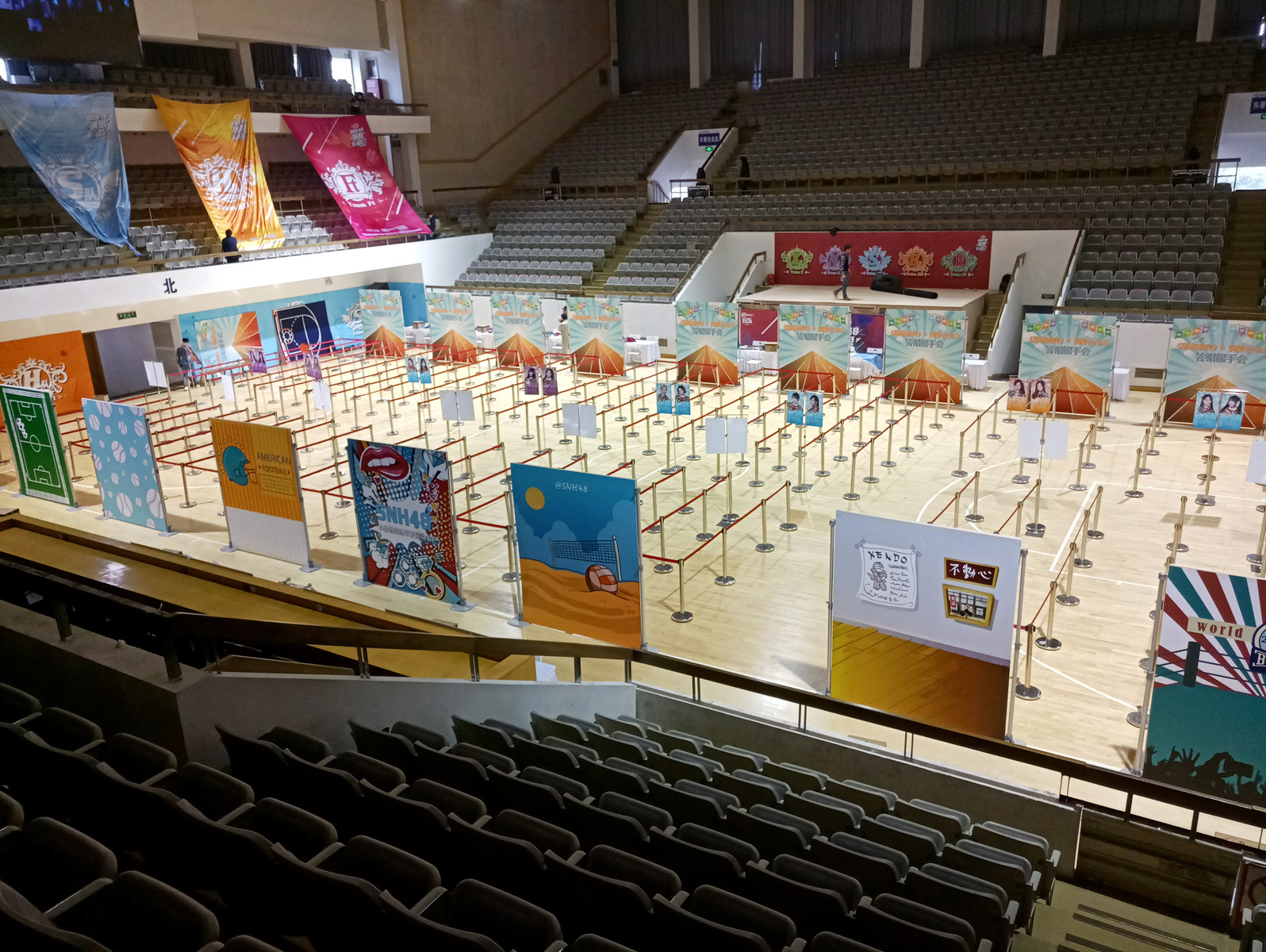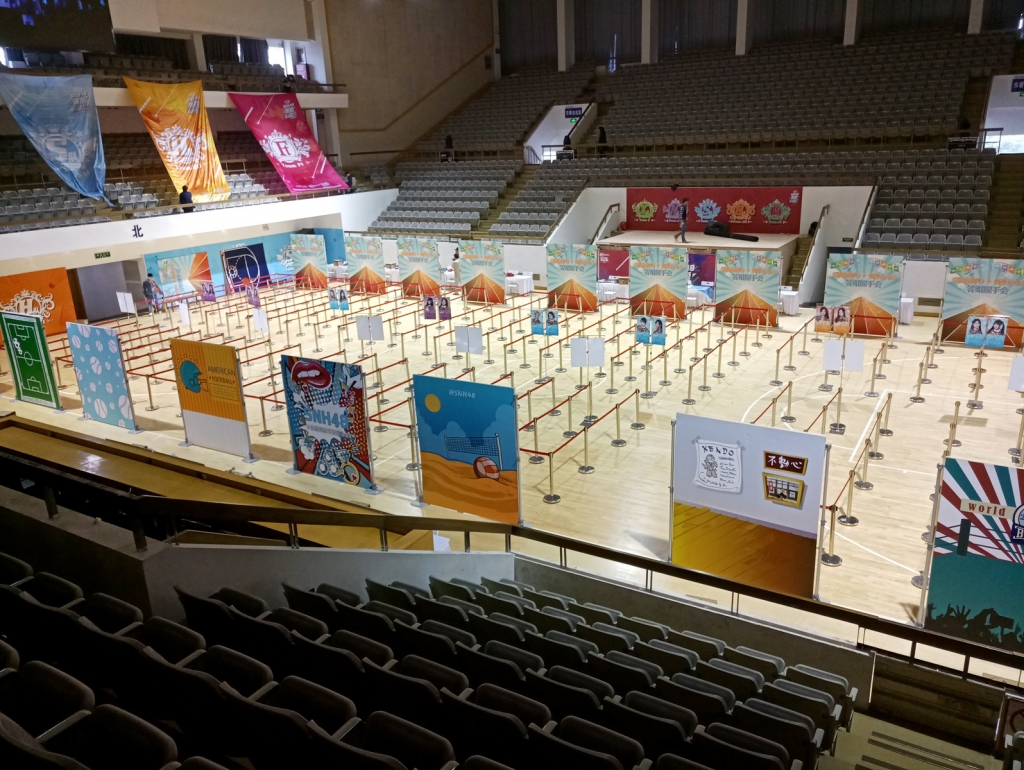 2 "new" web shows for SNH48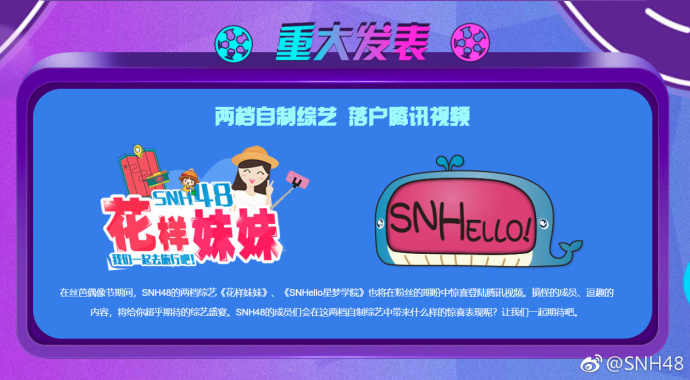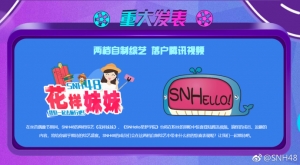 As we previously reported (here and here), SNH48 is bringing back two web shows with an upgrade as part of the Festival: "SNHello Xingmeng Academy" and "花样妹妹" which is a variant on the travel shows that were done in the past. Both shows are being aired on Tencent at noon on Thursdays (the travel show) and Fridays (SNHello.)
Sister groups
Idol Festival events for the sister groups are a bit smaller and stick close to the theaters for the most part but are no less full of surprises!
All groups will hold special stages during the festival but all will also have one bigger signature event: