February 2nd was the busiest broadcast day of the SNH48 Group Spring Festival schedule for 2019. Members were showcased in 4 different galas throughout China.
Let's take a look at the performances!
AnhuiTV
Things kicked off in high gear with subunits SEN7ES and BlueV as some of the main acts of the AnhuiTV Spring Festival Gala.
Each of the units recorded several performances. Some (at top of page) were aired on February 2nd with others to be released in another show later on in February.
ChongqingTV
Next we move to ChongqingTV where SEN7ES once again offered a great performance of "China Town" (below) alongside a solo by Huang TingTing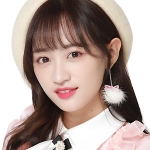 (SNH48 Team NII). The show also included songs by GNZ48 Team Z and CKG48.
This was a bittersweet moment for fans in Chongqing as the show was recorded just days before CKG48 was officially disbanded and, as a result, this represents their very last performance to air.
NingxiaTV
One of the performances by BEJ48 this year took them to one area of China they had yet to visit: NingxiaNingxiaOfficially known as the Ningxia Hui Autonomous Region (NHAR), it is an autonomous region located in the northwest part of China. Formerly a province, Ningxia was reformed as an autonomous region for the Hui people, one of the 56 officially recognised nationalities of China. Twenty percent of China"s Hui population lives in Ningxia. Source: Wikipedia!
New China TV
Last, but certainly not least, we have a performance by GNZ48 Team NIII in Guangzhou for New China TV (below).