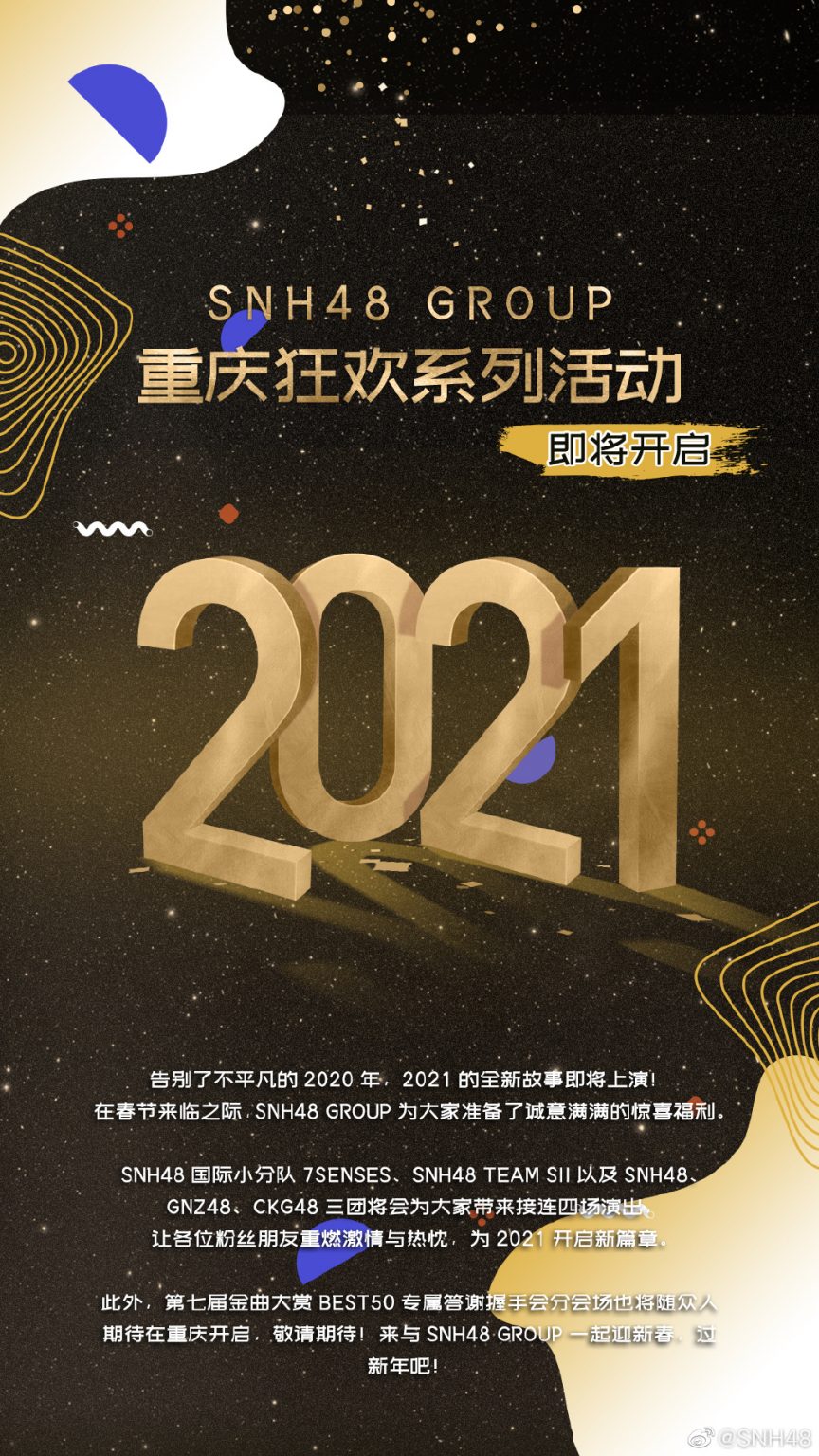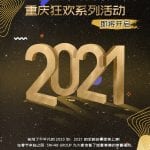 SNH48 Group announced on December 31st, 2020 that it would be conducting a multi-day Spring Festival tour in Chongqing (home of CKG48) in the week following the Best50 Request Time concert in Shanghai.
This tour will begin on January 21st with the SEN7ES "The Shadows" tour encore previously announced and then be followed on the 22nd, 23rd, and 24th by performances by SNH48 Team SII, GNZ48, and an SNH48 Family Group stage (SNH48, GNZ48, and CKG48). There will also be a "Best50 Appreciation Handshake" event tied to the tour.
The tour is presented as an appreciation event for the fans in Chonqing who have shown great support for CKG48 since it was reborn in March 2019. The group has yet to work its way back to full sister group status but it has obtained official recognition within the SNH48 Family Group and during the last elections.
Jan 21st
SEN7ES performs their "The Shadows" tour encore
Jan 22nd
SNH48 Team SII presents their "Plan Salvation" stage
Jan 23rd
GNZ48 presents a special stage
Jan 24th
SNH48, GNZ48, and CKG48 will present a special Spring Festival stage