Team SII offered fans another marathon session on September 26th with a graduation stage for Kong XiaoYin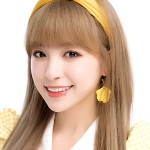 (Bee) which lasted over 4.5 hours! You can watch that at top of page.
With a character like Bee and half of Team SII enjoying their last few days as SNH48 members, it is not surprising that a lot of laughs were on order for the evening… and they delivered!
Birthday party
Fans went out of their way for an elaborate display at the pre-show birthday party as you can see in the video below.
Personal graduation PV
Kong XiaoYin got a little philosophical as she looked back at her 8 years with the group in her personal graduation PV. She leaves fans with this quote in English:
The journey seemed too far but it was just a matter of hanging in. Well it seems you are going to find it.
The future for Bee?
Although it has not yet been officially announced in any way, it is highly anticipated that Kong XiaoYin is one of those 1st generation members who have signed new contracts with STAR48.
We are all waiting to see it confirmed and to find out exactly what that will look like.
Stay tuned!