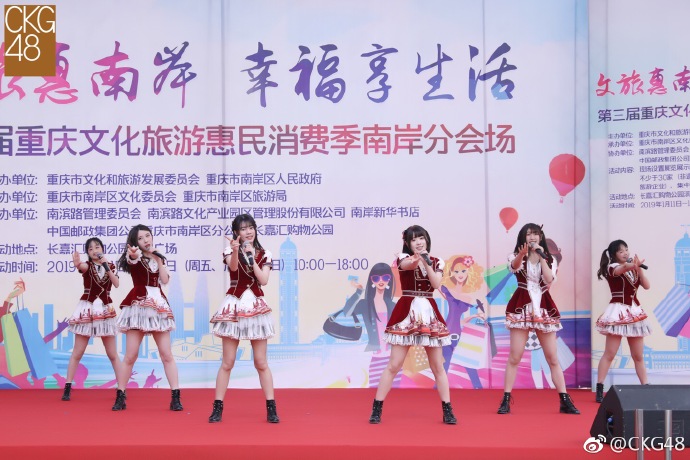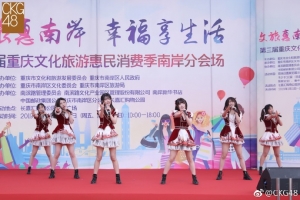 Despite all the rumours, their theater/dorm closures, and the unknowns about the future of CKG48, members of the group continue to have official engagements in the city.
Several members were guests of the 3rd Chongqing Cultural Tourism Conference on January 11th which is an event that promotes the city as a growing tourism destination in Asia.
Participating members were: Mao YiHan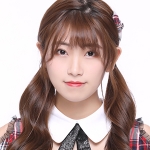 (Team C), Zeng Jia
(Team C), Wu HanQi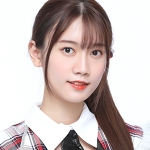 (Team C), Meng Yue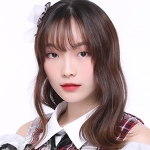 (Team C), Han LinQing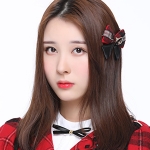 (Team K), and Tian Mi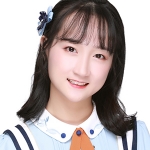 (Trainee).
A video of the performance can be watched from our Youtube channel (top of page).