SNH48 Group has announced their 3rd edition of the "48 Idol Festival" on March 8th. The "48 Idol Festival" is a month-long event with special activities and stage performances. Read our report from the 2018 edition.
Sports Meet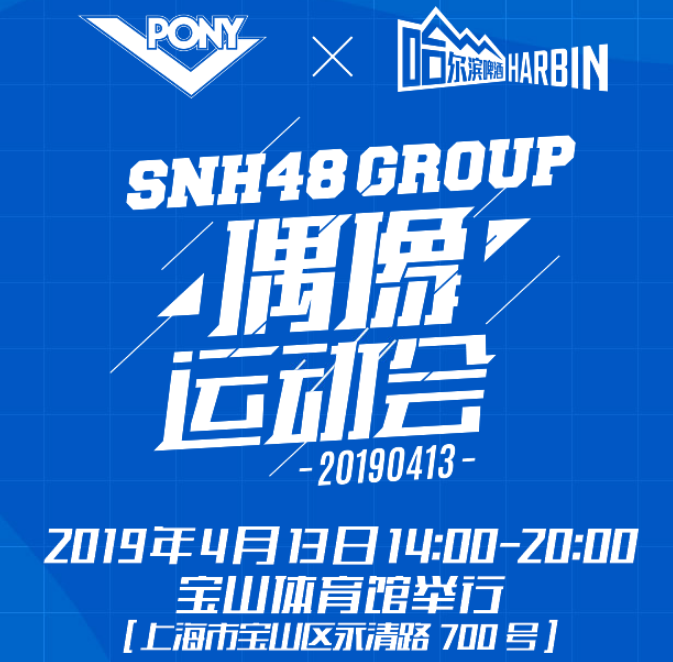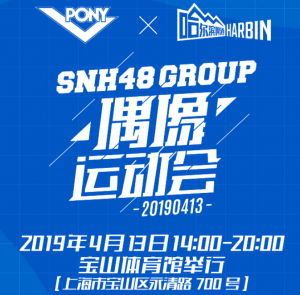 Last year, SNH48 introduced a brand new event during their festival: the Sports Meet. Very successful with fans (our coverage here), the event will return once again with significant upgrades including the participation of members from BEJ48 and GNZ48!
Sponsored by shoe brand PONY中国 and Harbin Brewery (two recent major sponsors for SNH48), the event will take place on April 13th at the Shanghai Baoshan Gymnasium.
Your hosts
Several members will be acting as hosts and reporters (working in teams of 2) brigning you the sights and sounds of the meet.
HOSTS: Mo Han (SNH48 Team SII), Lu Ting (SNH48 Team NII), Huang EnRu (BEJ48 Team J), and Long YiRui (Team Z).
REPORTERS: Qian BeiTing (SNH48 Team SII), Kong XiaoYin (SNH48 Team SII), Lin SiYi (SNH48 Team HII), Yi JiaAi (SNH48 Team NII), Hong PeiYun (SNH48 Team HII), Sun ZhenNi (SNH48 Team HII), Yuan YuZHen (SNH48 Team SII), and Jiang Shan (SNH48 Team HII).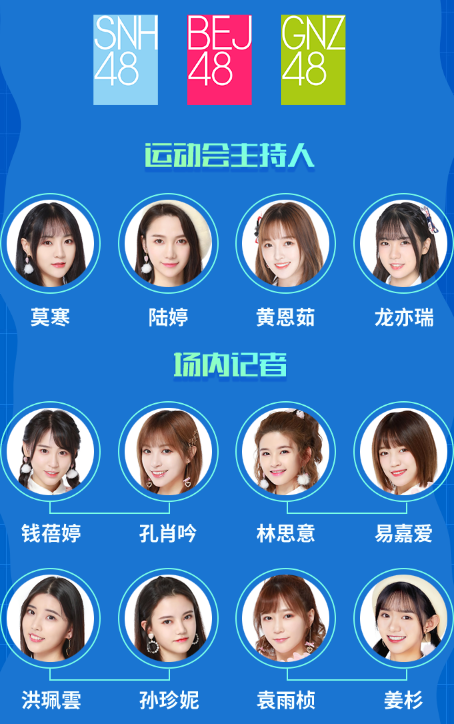 The show
In addition to the sporting events, fans will enjoy performances by subunits SEN7ES and BlueV.
The sports
The competition will feature a combination of team and single events: Basketball throw, tug-o-war, sprint, triathlon, archery, high jump, and balloon stumping.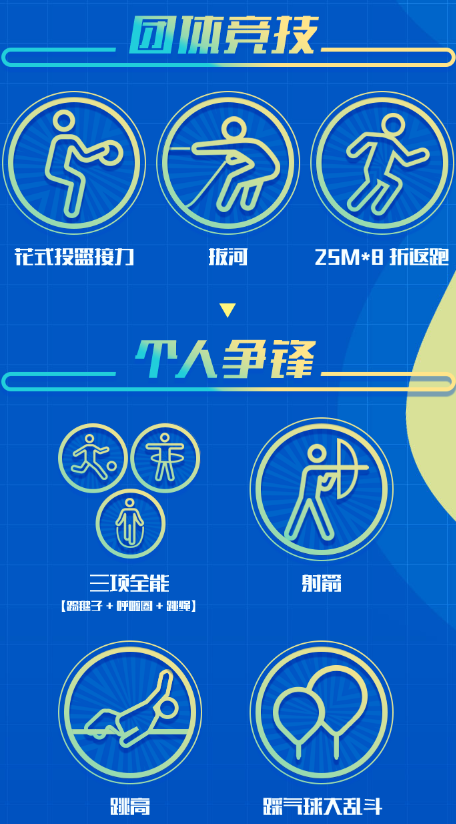 The participants
Each team will be represented by 10 members. Let's look at the representatives for each team.
SNH48
Next we have the teams from BEJ48.
BEJ48
Finally, here are the GNZ48 representatives.
GNZ48