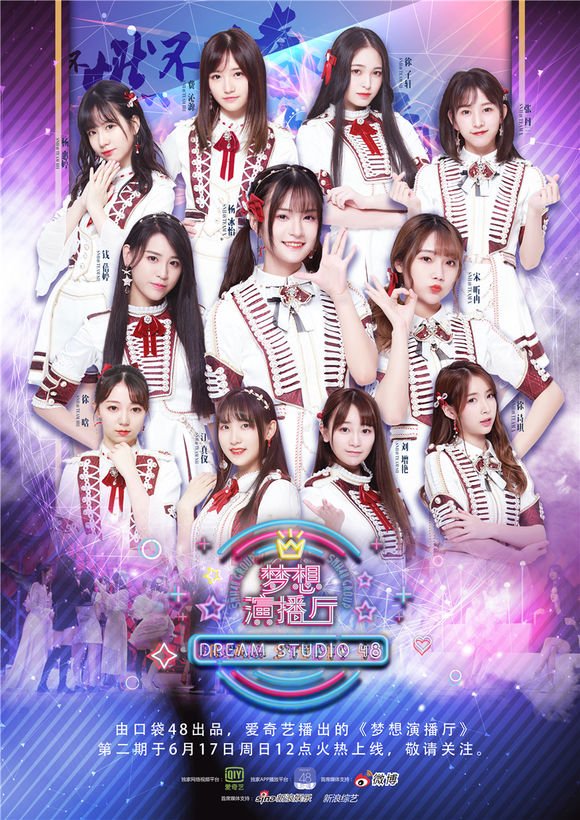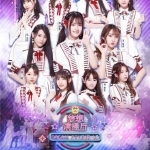 June 17th gave us the 2nd episode of the new Studio48 talent show "Dream Studio 48".
Watch the full episode at top of page.
Each week a new group of girls competes for a weekly prize and to qualify for the grand prize at the end of the show season which will be the right to center the opening number of the 5th General Elections concert on July 28th.
Fans get to vote on performances online after each show. The winner for episode 1 was Zhang YuXin of SNH48 Team NII and was rewarded by having her poster featured all week in every theater across China and on all sister group Sina Weibo pages.
Participating members this week were all from SNH48: Yang BingYi (Team X), Xi ZiXuan (Team SII), Song XinRan (Team X), Qian BeiTing (Team SII), Xu Han (Team HII), Xu ShiQi (Team X), Liu ZengYan (Team SII), Zhang DanSan (Team X), Fei QinYuan (Team HII), Yang HuiTing (Team HII), and Jiang ZhenYi (Team NII).