SNH48 Group officially revealed on June 5th that their 27th EP titled "天晴了" ("Beautiful Day") will go officially on sale on June 13th, 2020!
It was further announced that this would be this year's General Election EP and would contain the prized voting tickets. Since it is an election EP, three different versions will be available for purchase.
We cover election details in a seperate article.
3 songs
The EP will contain three songs.
The first will be performed by the 16 featured SNH48 Group members (see at top of page) and is the title track of the EP: ""天晴了" ("Beautiful Day"). The two other songs "美丽世界" ("Beautiful World") and "致每个你" ("To You") performed by BEJ48 and GNZ48.
The last two songs shares titles with existing Team HII and Team XII sonsg (below). It yet uncertain if they are the same songs or not.
3 versions in 2 types
Once gain this year, SNH48 Groups will offer the general election EP in three versions. Each version has two types.
STANDARD VERSION: Comes with 10 voting tickets, handshake/signature tickets, a random member photo, and lyrics. A "donation" type includes everything except the CD. This version has proven popular in the past with fans who want just one CD but desire extra voting tickets.
This version will be produced in a limited series of 10,000.
THEATER VERSION: This is exactly the same as the Standard version with one exception. The handshake ticket inside is can only be used when participating in a handshake event at one of the Xingmeng Theaters.
SUPPORT VERSION: This is targeted at the fan clubs and those who want to vote multiple times. This comes with 480 voting tickets,  CD, lyrics, and a handshake ticket. The "donation" type has everything except the handshake ticket.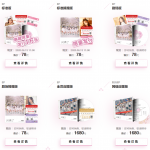 Below is the official web page for the EP.