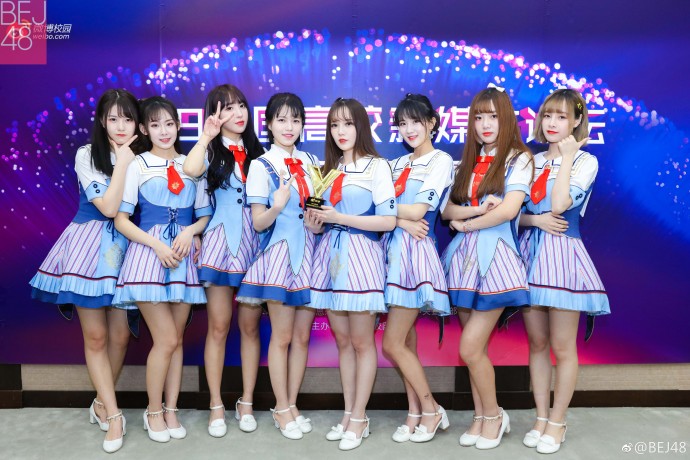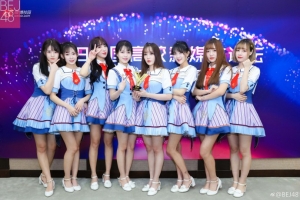 8 members of BEJ48 were on stage February 28th to perform at the 2019 Sina Weibo Campus Festival which gives awards to Chinese colleges and universities for the quality of their social media and online content available on the web.
The members offered two songs including "元气觉醒" (top of page) which was their first original dating in 2016.
Participating members were: Han Jiale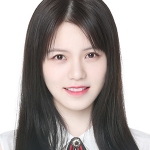 (Team J), Zhang HuaiJin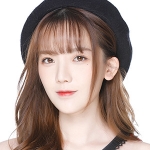 (Team J), Zhang MengHui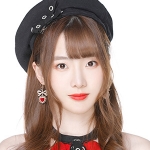 (Team B), Xiong SuJun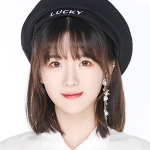 (Team B), Fang Lei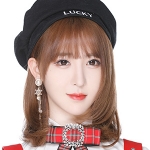 (Team J), Yang YiFan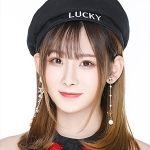 (Team E), Shen XiaoAi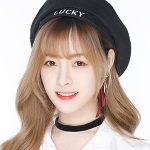 (Team B), and Bai XinYu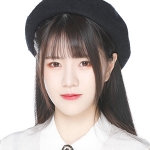 (Team J).