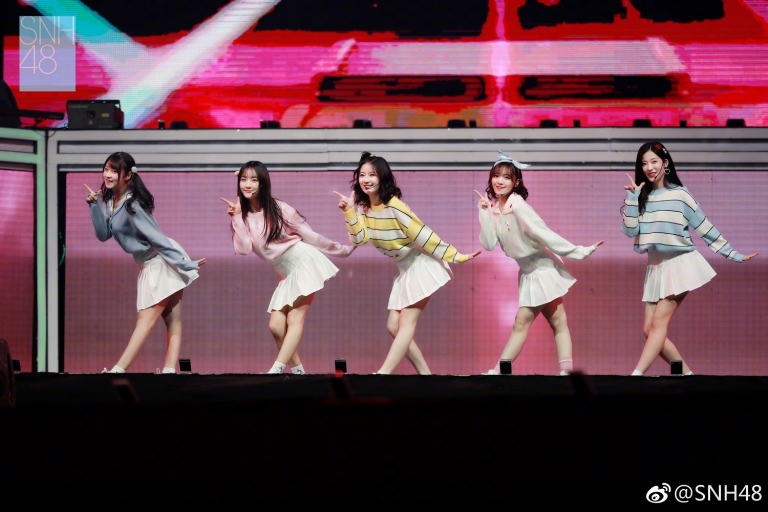 After months of voting and anticipation, SNH48 has finally revealed the members who will belong to the new HO2 and BlueV subunits!
The big reveal took place during the 1st SNH48 Family Group concert which featured all the SNH48 subunits (SEN7ES, Style7, Color Girls, Focus16, HO2, and BlueV.)
HO2
HO2 is a duo and 5 sets of members from various groups were competing for the right to form the team.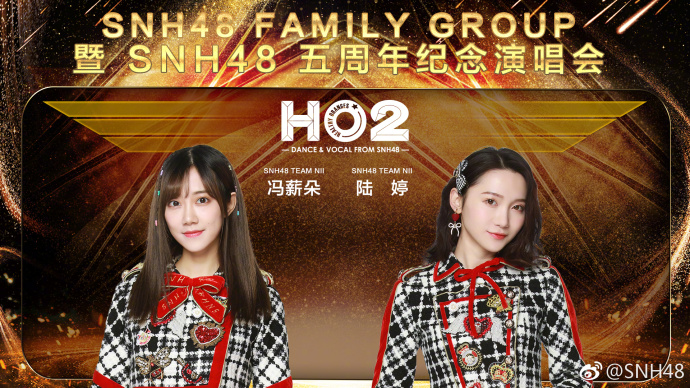 In the end, the fans voted for Feng XinDuo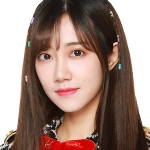 and Lu Ting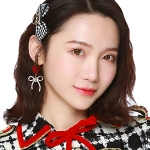 of SNH48 (2nd generation members).
Below is the video of the announcement of the HO2 subunit.
BLUEV
3 sets of 5 SNH48 members were finalists for the new quintet BlueV.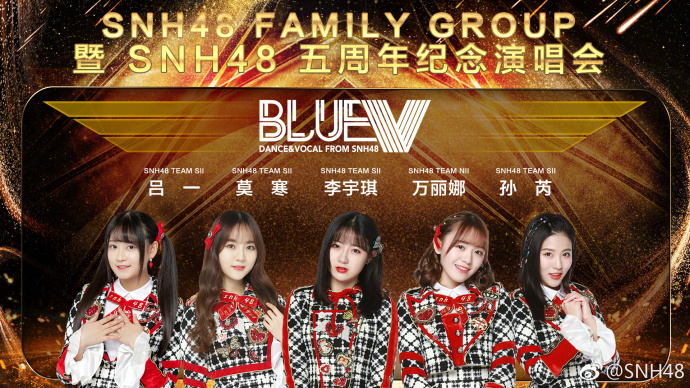 One of the teams was mostly composed of Team SII members, one was of the younger generations (Teams X and XII), while the last combined talent from Teams NII and HII.
Ultimately, the fans voted for the first of the teams: Lv Yi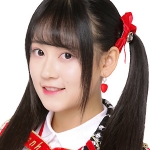 (Team SII), Mo Han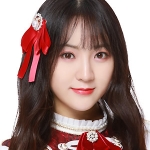 (Team SII), Li YuQi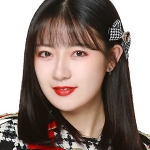 (Team SII), Wan Lina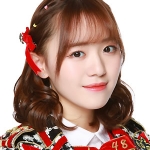 (Team NII), and Sun Rui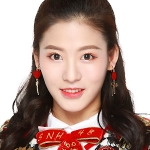 (Team SII)
You can watch the announcement video for BlueV at top of page.