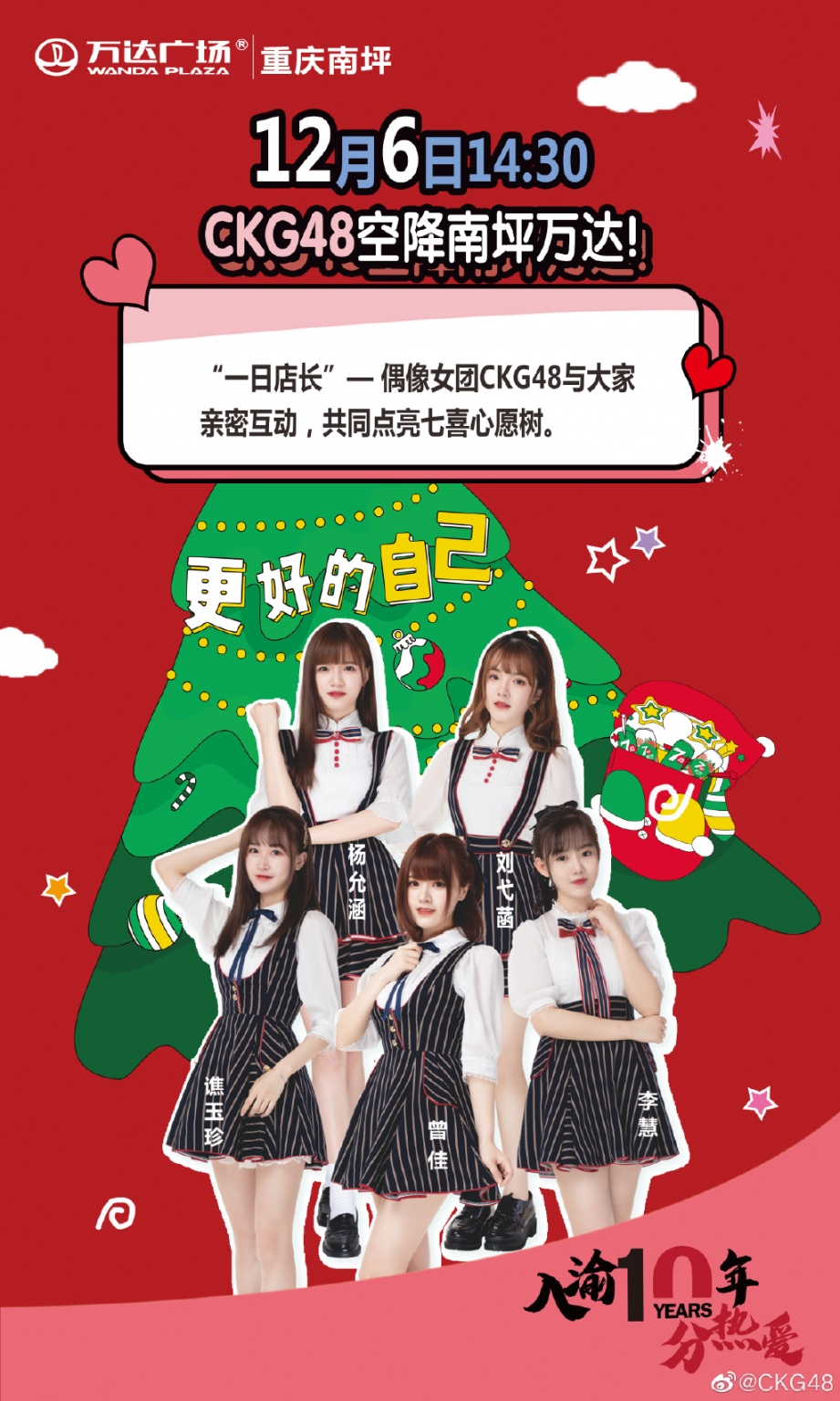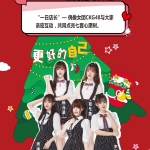 CKG48 members were out and about on December 6th to help celebrate the 10th anniversary of the Chongqing Wanda Plaza shopping center.
The members participated in the tree lighting ceremony launching the stores Christmas season and also offered a performance of several songs for the occasion.
You can watch the video of both activities at top of page and some photos below.