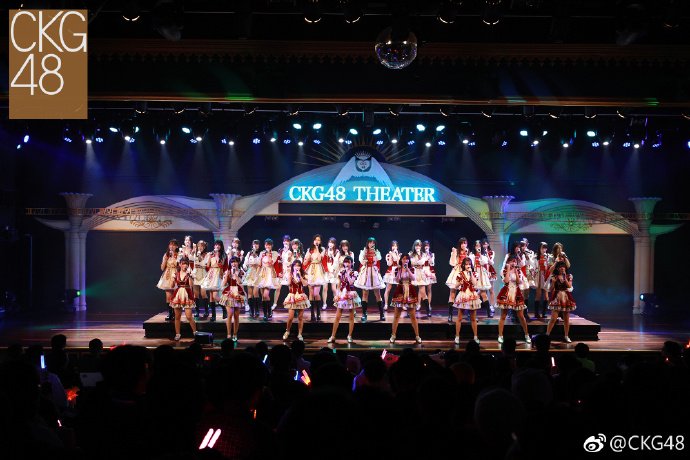 CKG48 officially celebrated the 1st anniversary of their stage debut on November 3rd, 2018. Exactly one year after the debut of Team C on November 3rd, 2017.
Members of Teams C and K joined forces in a special stage in front of a large crowd in Chongqing. This is significant for a group which has been plagued with low attendances over the past several months.
The appointment of a new General Manager (the same as GNZ48 in Guangzhou) is starting to show signs of having an impact but we will have to wait a bit more to see if it takes hold.
You can watch the complete stage for free on the CKG48 website.
MVPs
Each of the SNH48 sister groups announce their MVPs for the past year during their anniversary shows and this was another first for CKG48.
The 2018 MVPs are: Ran Wei of Team C (1st generation) and Wang LuJiao of Team K (SNH48 5th generation). Below are their photos.
Promotions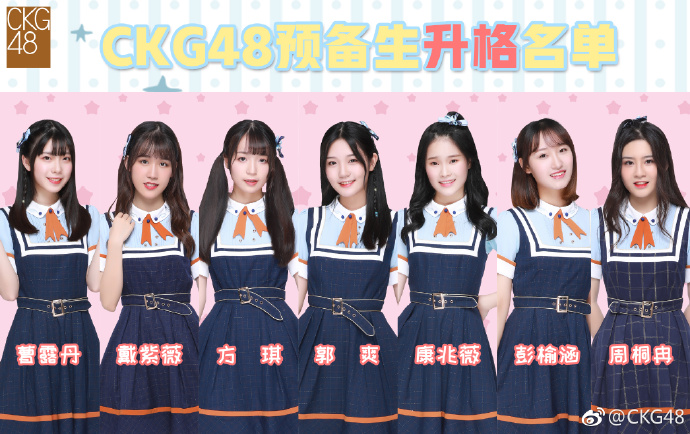 One of the highlights of the evening were the announcements of promotions from trainee status to full member for several individuals!
First, promoted as full member of Team C was Kang ZhaoWei. Team K also saw several trainees promoted: Cao LuDan, Dai ZiWei, Fang Qi, Guo Shuang, Peng YuHan, and Zhou TongRan (all pictured above).
Another piece of news was a new concurrent position for Team C member Bai XinYu who will now share her time with BEJ48 in Beijing (for academic reasons).
Blast from the past
As we celebrate their 1st anniversary, let us take a moment to look back at their debut. This is the premiere of Team C on November 03, 2017.