GNZ48 presented a special stage on New Year's Day but that isn't what got the most attention in Guangzhou that day. The group had a few membership announcements to make!
New 7th generation member
Our first new member is coming to us from the GNZ48 7th generation.
Mo Xin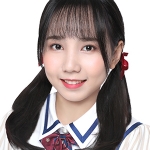 is not yet officially joining a team. Instead, like the previously introduced 7th generation members, she will perform in rotation with various teams as an understudy but also as a way to see where she would later be fit as a full member.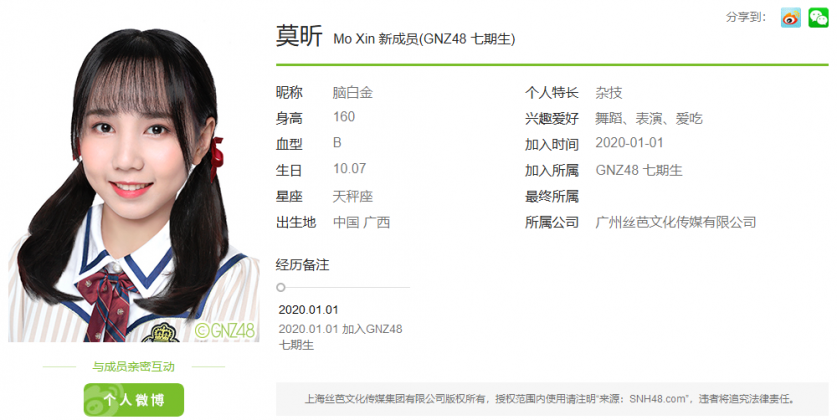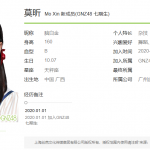 A new "IDOLS Ft" performer
Wang Zi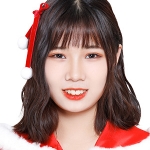 is a 4th generation member of the now defunct SHY48 who had barely started performing as a trainee before the group was disbanded and she was transferred to "IDOLS Ft".
Here she is performing "Don't Touch" on the SHY48 stage in 2018.
She will be coming onboard to perform with Team Z effective immediately with the idea that, should she meet all the promotion requirements, she would become a full member at a later time.
Promotion
Si Polin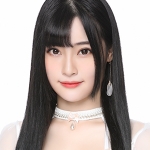 (SHY48 3rd generation) from "IDOLS Ft" who had been performing with the group for a few months now was officially promoted as a full member of GNZ48 Team Z. Her official profile can be found
here
.
Here she is performing with Team Z earlier this year.
You can watch all the announcements in the video at top of page.