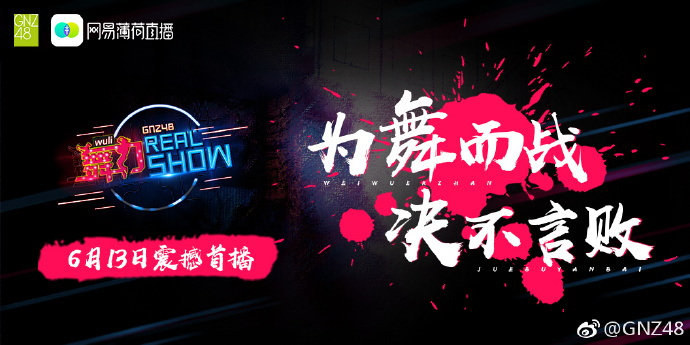 June 13th saw the premiere on NetEase of the new GNZ48 Dance variety show "舞力Real Show".
This new show will see a select group of GNZ48 members split into two teams which will compete in a series of dance events throughout the next episodes.
You can watch episode 1 in full at top of page.