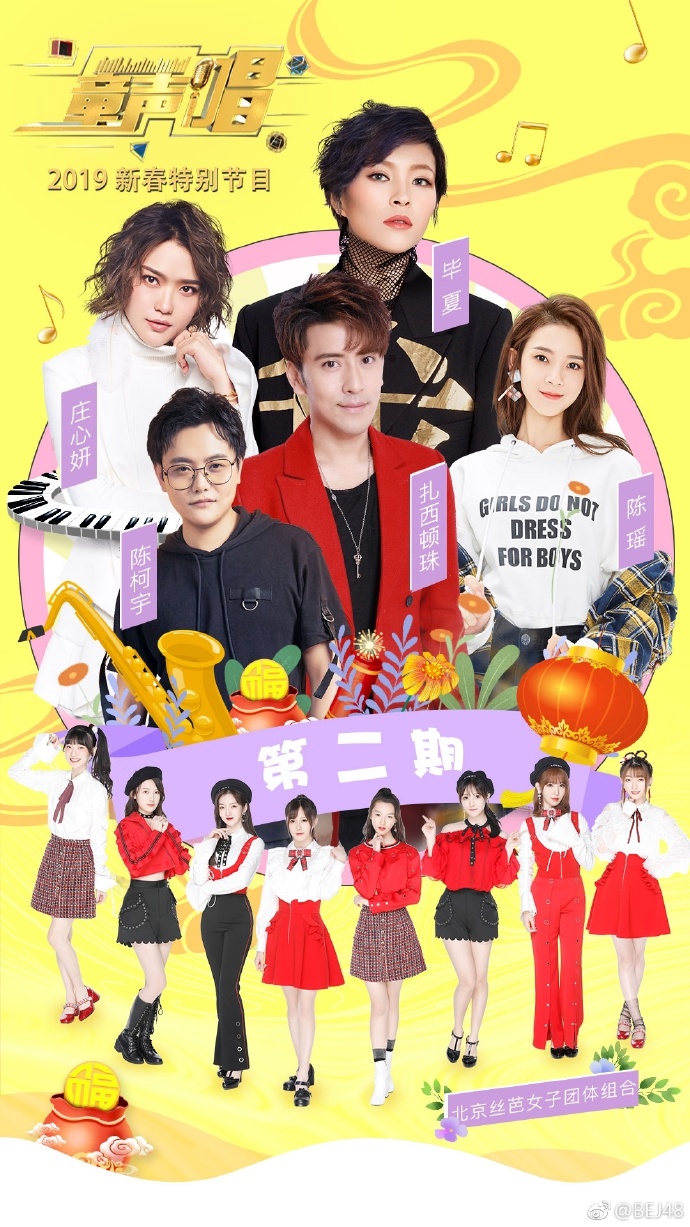 BEJ48 is participating in a CCTV15 youth show that runs every day from February 6th to February 10th titled "童声唱". The show features children performing song and/or dance routines. It is a common theme for CCTV to feature children and youth during the Spring Festival holiday.
In the first episode of the show, the BEJ48 members were part of the guest stars and performed their song "微笑的向日葵" ("Smiling Sunflower") from their 2016 holiday EP by the same name.
Watch the performance at top of page.