As we reported in May 2018, SNH48 Group had announced plans for a new variety show that would see all the teams across China compete against one another in 2019. It had been tentatively titled the "Battle of Idol Groups".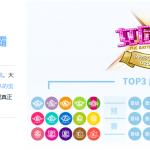 Move forward to January 27th and we are one step closer to this show becoming a reality but with a different title ("燃烧吧 团魂") and an added twist: this will be a Live show on tour!
A video teaser (at top of page) was released during the second of the SNH48 Spring Festival special stages which revealed the new name and confirmed the competitive show but we now know the participating teams will be going on tour in China to compete Live in front of their fans.
Stay tuned for more details as they become available!