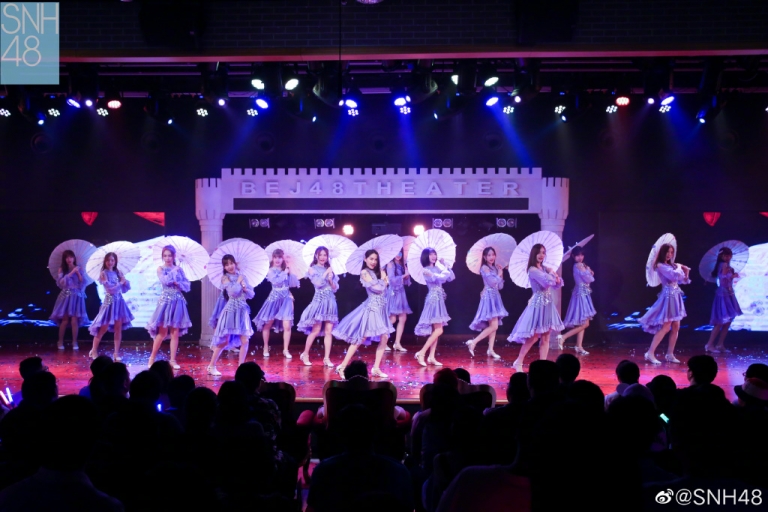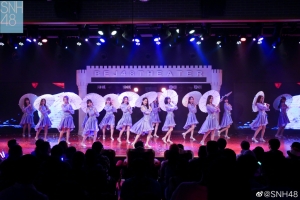 SNH48 Team NII made a stop at the BEJ48 Xingmeng Theater in Beijing on June 9th following their decisive victory against Team E in Tianjin.
The team peresented their new "时之卷" original stage following a fan meet earlier in the afternoon.
You can watch the performance in the video at top of page and some photos below (click to enlarge).