On December 11th, the SNH48 subunit SEN7ES premiered the Mandarin version of their new song "天鹅" ("Swan"), title track of their 3rd EP, on Migu Music and Sina Weibo.
Produced by famous Shinsadong Tiger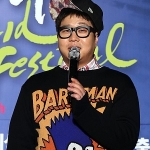 of South Korea, this song will be released in two languages: Mandarin and Korean. The Mandarin lyrics have been co-written in part by Xu YangYuZhuo
(Eliwa) with the Korean lyrics written by LE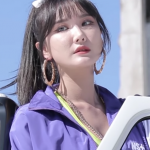 of the girl group EXID (group under the AB Entertainment label owned by Shinsadong Tiger).
"Swan" is the first song in Korean for SEN7ES and is expected to be a showcase of their anticipated official debut in the country at a future date (not yet announced).
Although this song is very good, SEN7ES still has to release one that will put them on the map.
Listen to "Swan" from Youtube at top of page.