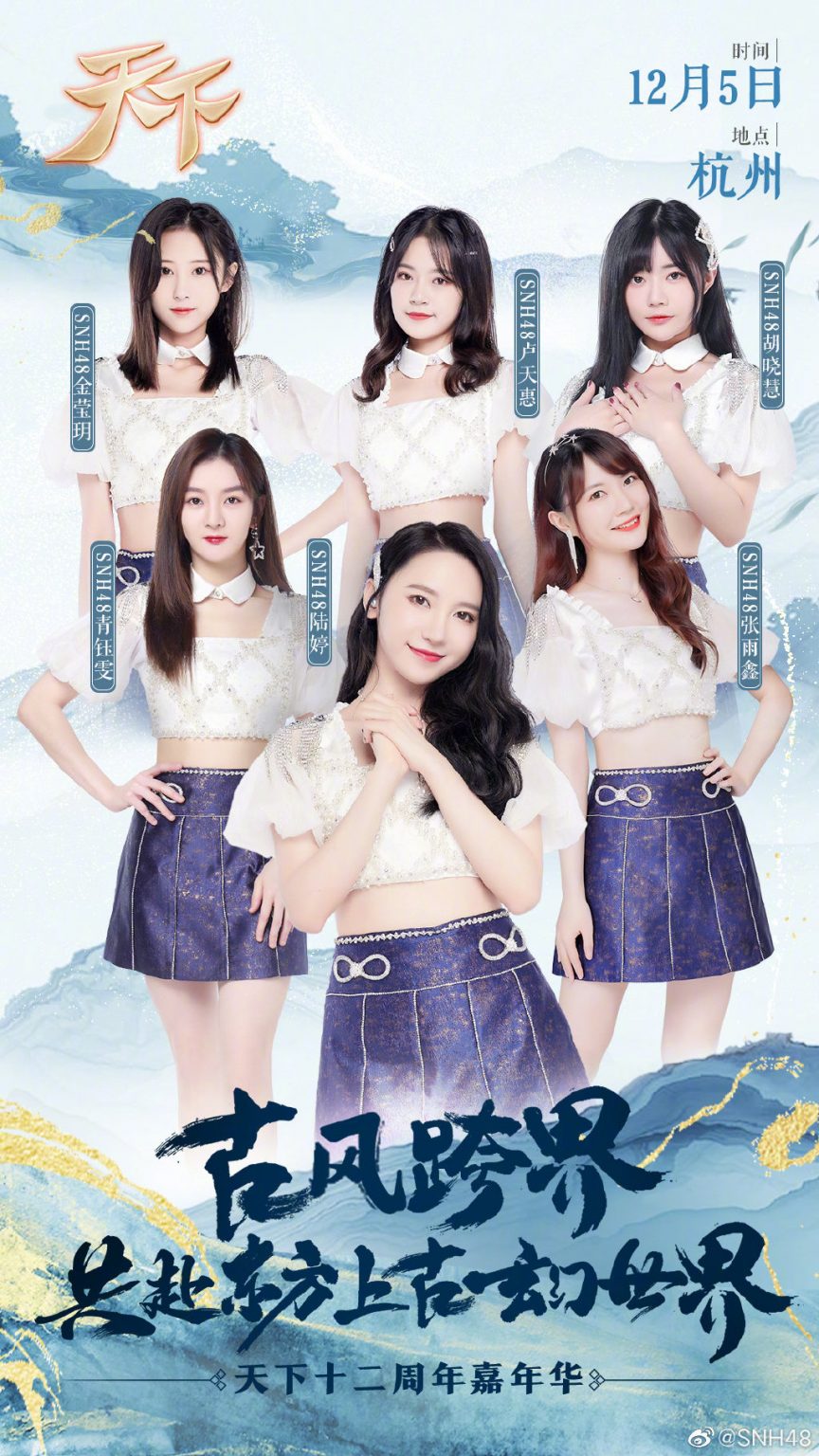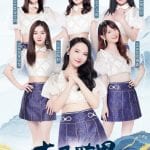 Six members of SNH48 Team NII travelled to HangzhouHangzhouCapital and most populous city of China"s Zhejiang province. It sits at the head of Hangzhou Bay separating Shanghai and Ningbo. The city has been a central commercial hub in China for much of the last millennium due to its strategic location. Source: Wikipedia on December 5th to help celebrate the 12th anniversary of the popular Chinese game "天下3" owned by Netease.
The team performed three songs (See video above): "千梦", "时之卷", "花之祭".
Participating members were (from bottom left to right in the picture to the right): Qing YuWen, Lu Ting, Zhang YuXin, Jin YingYue, Lu TianHui, and Hu XiaoHui.