SNH48 released a surprise new documentary titled "回顾2020" on February 13th, 2021. The documentary includes several interviews with members.
The documentary talks about some of challenges of 2020 with a focus on the impact of the Covid-19 pandemic on BEJ48 and all the members who ended up being transferred to Shanghai as a result. The second half of the documentary covers the stage graduation of the 1st generation members back in October 2020 with an long interview with Xu JiaQi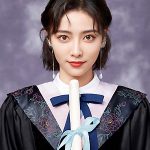 (Kiki) who is presently with the IQIYI temporary group "THE9". Things all culminate with the Spring Festival shows of 2021.
You can watch the full documentary at top of the page.