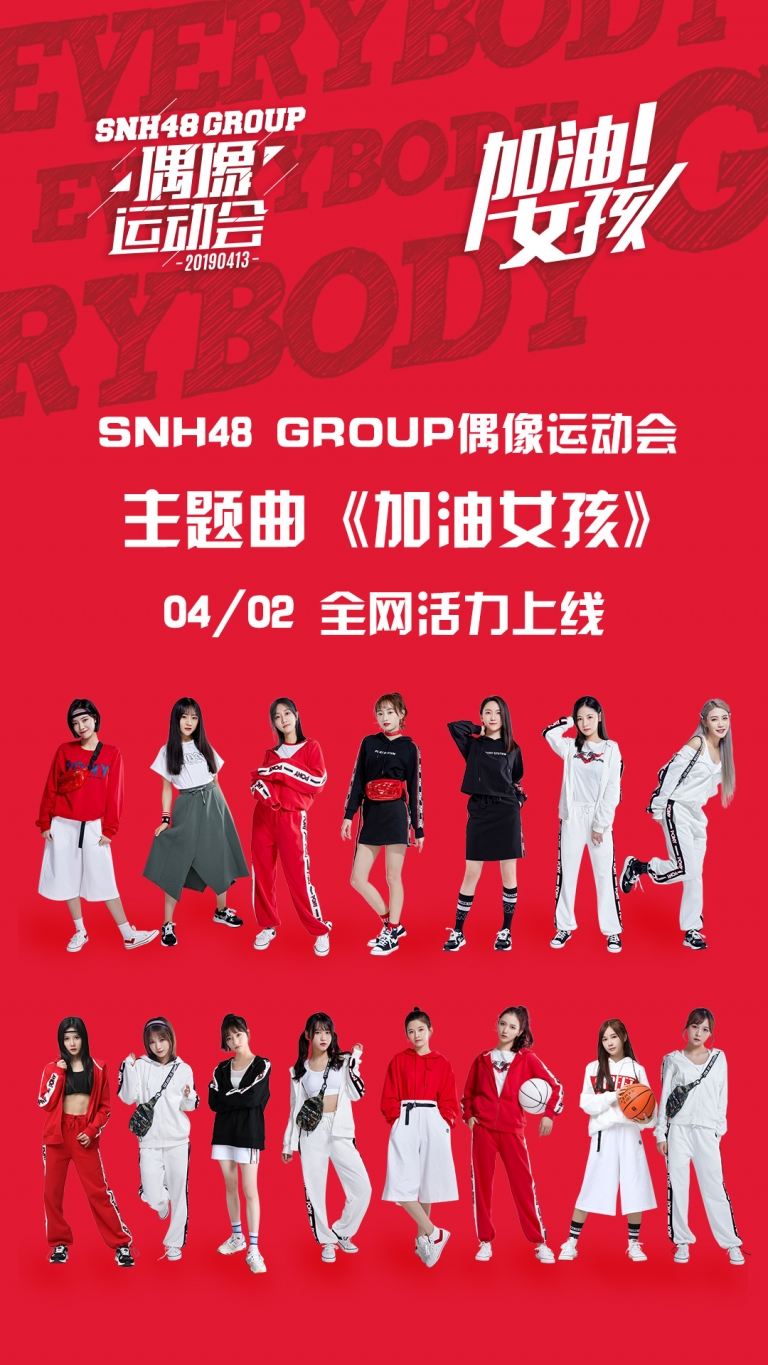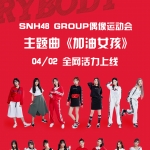 SNH48 premiered their latest single on April 2nd.
"加油女孩" ("Everybody Go") with Huang TingTing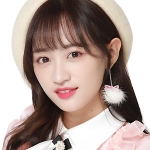 of SNH48 Team NII as the lead is the theme song for their 2nd Sports Meet (part of the 2019 "48 Idol Festival").
That event will take place in Shanghai on April 13th.
You can listen to the single in the video at top of page.